the DYI-Dish regularly does projects with burlap.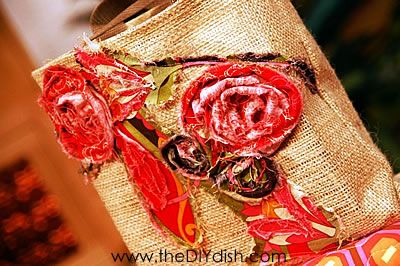 They mostly use regular burlap, but wouldn't it be cute to duplicate their fun designs with a burlap potato sack, so the print shows at random....?
I think it would be just striking and amazing.
Crystelle

Check out
the DYI Dish right here...